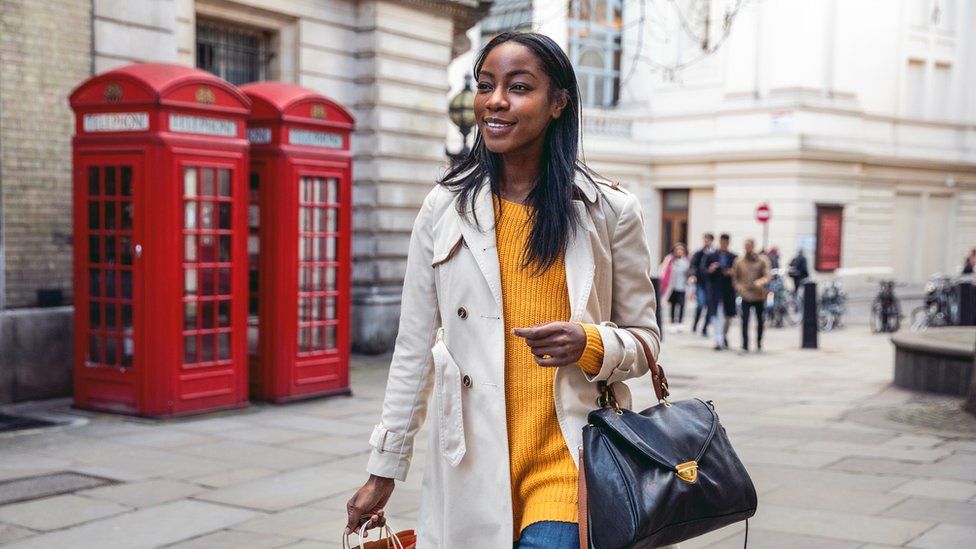 By Dharshini David
Global trade correspondent, BBC News
Inflation is still higher in the UK than in many other rich nations so interest rates may yet stay higher for longer.
So how is the UK fairing in other parts of our economic wellbeing? Include growth, jobs and taxes and it's a mixed picture.
Inflation
For all the talk of lower inflation, it still means prices are a painful 7.9% higher in the UK than a year ago. In the EU, that rate is 5.5%, it's even lower in the US.
Britain experienced the worst of both sources of price shocks impacting rich countries – last year's spike in energy and food costs prompted by the war in Ukraine, and a post-pandemic shortage of workers.
Like the EU, the UK buys in a lot of energy – but the effects of the fall back in wholesale gas prices is taking longer to show in our inflation numbers
This is because of the later introduction of energy support and price movements take a while to be reflected in the cap on domestic bills here.
But so-called "core" inflation, a measure which strips out energy and food, remains near its highest rate for 30 years. That suggests there is still strong spending on non-essentials, treats, with some people using savings stashed away during the pandemic, or due to pay rises.
Interest rates
It's that discretionary spending that the Bank of England targets when it raises the cost of borrowing.
But we're not alone. The rates on new mortgage deals in many other countries have shot up over the last 18 months.
But the impact differs. In the US and some of Europe, fixed rate mortgage deals tend to typically run for 25 or 30 years. In some, mortgage holders can switch deals with minimal penalty. The French government also effectively caps rates, so a new 30-year mortgage deal may cost 3.5%. In America those mortgage rates have neared 7%.
It's more meaningful to compare effective rates – the average across existing and new home loans. According to the latest published calculations, in the UK, where the majority are on two or five-year fixed deals, that's just below 3% (although that will rise as more loans are re-fixed). In France and Germany it's below 2%
Although inflation here has slowed, the Bank of England is still expected to raise rates at least once more – and they may stay high for longer than in the EU or US .
Growth
When it comes to growth, Chancellor Jeremy Hunt opts to highlight that since 2010, the UK has expanded faster than France, Japan and Italy.
But many experts compare where economies were prior to the pandemic. By the spring of his year, Germany and the UK were the only G7 nations still to have smaller economies than at the end of 2019, according to the quarterly official figures.
Analysts suggest factors behind that may include British consumers being more reticent to ramp up spending coming out of the pandemic and sluggish investment. Also international trade being slower to recover from that shock than it was in other major countries. Perhaps this is a result of changes in trading arrangements brought about by Brexit.
In 2023, however, the UK has been more resilient than some expected.
Growth may have flatlined but consumer spending has held up better – those higher wages and pandemic savings again. It was actually the Eurozone which slipped into recession over the early part of this year.
But higher interest rates engineer a slow down, which takes some time to become apparent. There is now concern among some economists that we could see the UK slipping into recession – and others with it.
But we've further to go in playing catch up.
Unemployment
Despite the ravages of Covid and higher interest rates, our jobs market hasn't done too badly. The unemployment rate in the UK, at 4%, is below that in the EU, although above America's 3.6%
But there's far more to the picture.
To count as unemployed, people have to be available for work and seeking a job. Those who aren't count as inactive. The UK is rare in being one of few rich countries in which there are more inactive people than prior to the pandemic, hundreds of thousands more, in particular as the number of long-term sick has soared. The OECD ranks the UK at the bottom for the G7 for the workforce participation rates (the proportion working or seeking a job).
Add in Brexit restrictions, and that equals shortages in some industries. On the flip side, it may boost wage growth – as workers are more able to secure bigger pay rises.
But as those interest rates bite, unemployment too could rise.
Tax
In not just inflation and rates impacting fortunes. Those earning wages or running companies may have noticed higher tax bills.
The proportion of our nation's income, GDP, paid to the tax man is currently set to reach a post-war record of 37.7% by 2028.
Feeling short changed? Our so-called tax burden was actually lower than the EU average, although above that in the US on the latest comparable numbers. The tax man in France already receives 45 cents for every Euro generated in the economy there.
But most nations will face increased pressures on their public purse, thanks to an ageing population and existing debts.
It's been a tough few years all round but there are some areas in which the UK might feel particularly short-changed.
Related Topics